Inspireret af nogle lister på Facebook, der igen var inspireret af en liste på Planet Pulp, er her en liste over 25 film jeg holder af. Det er ikke en liste over de film jeg synes er de bedste film nogensinde, men film jeg på et tidspunkt har været meget begejstret for, som jeg har set flere gange, og som jeg stadig holder af.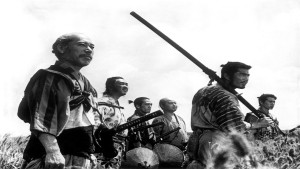 De syv samuraier (1954) / Akira Kurosawa. Japans svar på western-filmene, samurai-film. Her i et plot som kunne være taget ud af en western, med syv mænd der hjælper en røver-plaget landsby. Flot og dybsindig.
The Misfits (1961) / John Huston. Huston lavede rigtig mange gode film, men denne her har altid fascineret mig, fordi det er mennesker der går til grunde, spillet af skuespillere der snart skulle dø.
The good, the bad and the ugly (1966) / Sergio Leone. Jeg så et klip fra den på tv som barn, og siden jeg blev voksen har jeg set den mange gange. Fra den italienske genoplivning af western-genren.
2001 (1968) / Stanley Kubrick. Perfektionisten Kubricks nok mest perfekte film. Det fantastiske, det transcendente, videnskaben og teknologien mødes og klassiske musikværker opstår.
Solaris (1972) / Andrei Tarkovsky. Det sære møde mellem Stanislaw Lems spekulationer over videnskabens begrænsninger og Tarkovskys religiøse meditationer. Meget ujævn sammensvejsning, men utrolig smuk film.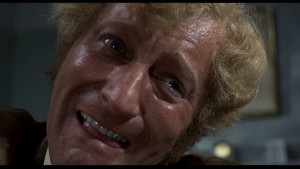 Frenzy (1972) / Alfred Hitchcock. Den sidste af de store Hitchcock-film. En seriemorder og jagten på ham. Den film havde det med at dukke op og fange mig på tv, når jeg var lige ved at glemme hvor god den er.
Sorcerer (1977) / William Friedkin. De har fået verdens farligste job: Transporter en last ustabilt sprængstof gennem en jungle med dårlige veje. Vil nogen af dem overleve? Super-intenst drama.
Alien (1979) / Ridley Scott. Science fiction og horror sat i stævne på vindblæst planet. Så stemningsfuld, så vel visualiseret at man tror på at dette her er virkeligt i en eller anden fremtid.
The Empire Strikes Back (1980) / Irvin Kershner. Skurken Darth Vader fra Star Wars får hævn. Space opera af bedste skuffe. Eminent manuskript af Laurence Kasdan.
Aliens (1986) / James Cameron. Monsteret fra Alien vender tilbage, i flertal. En krigsfilm med monstre og fremtidens teknologi. Utrolig velkomponeret spændingsfilm.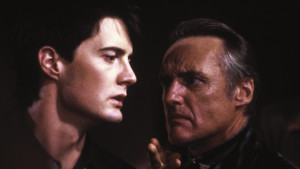 Blue Velvet (1986) / David Lynch. En tidlig Lynch-film, men med alle de træk der går igen i hans senere film: Det drømmeagtige univers, den lurende ondskab og galskab, det skjulte.
Predator (1987) / John McTiernan. Arnold Schwarzenegger og hans lejesoldat-venner er på mission i junglen, da et rumvæsen begynder at jage dem. Det er krigen reduceret til en tvekamp mellem mennesket og det fremmede væsen.
They Live (1988) / John Carpenter. Rå og simpel film om rumvæsenerne der har invaderet vores verden og den enlige helt der modvilligt rodes ind i kampen mod dem. Filmens lille budget bliver en styrke i stedet for et problem.
Unforgiven (1992) / Clint Eastwood. Hvor Clint'en første gang viste at han var meget mere end en afdanket b-films western-helt. Måske den bedste af de "anti-westerns" som har forsøgt at lukke og slukke for genren på værdig vis.
Jurassic Park (1993) / Stephen Spielberg. Mr. Spielbergs visualisering af den måske bedste af Michael Crichtons science fiction røverhistorier om den farlige videnskab. Her er spænding for enhver smag. Og kæmpeøgler!!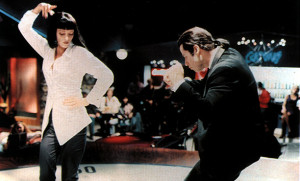 Pulp Fiction (1994) / Quentin Tarantino. Gangsterne, bokseren og andre karakterer fra pulpmagasinerne snakker sig gennem et finurligt puslespil af handlinger. Alle får hvad de fortjener til sidst.
Interview with the vampire (1994) / Neil Jordan. Den bedste film fra vampyr-romantik bølgen. Forfatteren Anne Rice stod selv for manuskriptet. Vampyrens evige liv og overmenneskelige evner har en høj pris.
Leon (1994) / Luc Besson. Bessons spinoff til sin lige så fremragende psykologiske actionfilm "La Femme Nikita". Vi følger en aldrende lejemorder og et ungt offer for en anden morder. Fantastisk god casting.
The Matrix (1999) / The Wachowskis. Filmen der var inspireret af mangt og meget, selv inspirerede mange andre film, og mundede ud i en trilogi der druknede i alt for mange ideer og alt for meget plot. Men så fascinerende!
Wonder Boys (2000) / Curtis Hanson. Skør film om forfattere. Hanson lavede flere gode film, men døde desværre som 71-årig af en sjælden form for demens.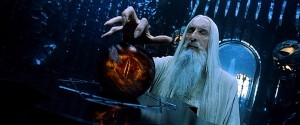 The Fellowship of the Ring (2001) / Peter Jackson. Første del af J.R.R. Tolkiens fantasy-trilogi bragt til live af New Zealands natur, et vellvalgt cast og penge nok til at gøre det ordentligt.
Blood Diamond (2006) / Edward Zwick. Jeg var ikke fan af den unge Leornardo DiCaprio, men her er han blevet voksen og spiller diamantsmugler, der havner i et moralsk dilemma under en brutal borgerkrig i Afrika.
The Departed (2006) / Martin Scorsese. Gangsterfilm-mesteren Scorseses mesterværk. Der er intet romantik over hans gangstere, kun umulige moralske valg.
Watchmen (2009) / Zack Snyder. Snyders talent for visuelle fortællinger kom til at passe fint sammen med et manuskript der i det store og hele følger Alan Moore og Dave Gibbons anti-superhelte-historie.
Melancholia (2011) / Lars von Trier. Der er flere af Triers film jeg har været meget glad for, men her er han i min yndlingsgenre science fiction med den flotteste ever film-vision om verdens undergang.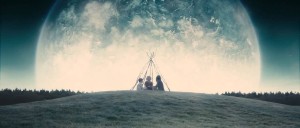 Ifølge listen her er jeg så ret meget en mainstream Hollywood filmfan. So be it. Men det er ikke fordi jeg kun holder af amerikanske film – der er bunker af film fra alle mulige andre steder i verden jeg kan lide, eller fordi jeg ikke ser film af kvindelige filminstruktører – jeg var blandt andet fan af Kathryn Bigelow lang tid før hun fik sin Oscar, eller fordi jeg kun kan lide moderne film – der var mange film fra 1950 som var lige ved at komme på listen. Men hellere være ærlig omkring sine laster end lade som om man er noget man ikke er. Jeg voksede op med amerikanske film – noget af det tidligste jeg overhovedet kan huske er at jeg så The Wizard of Oz på tv – og holder stadig rigtig meget af dem.